Used Luxury Vehicles Near Addison, TX

Premier Autos of Dallas Serving Addison, TX
Get a great deal on one of the many models available at your local Addison, TX auto dealer, Premier Autos of Dallas. Whether you're searching for an SUV like the Toyota Highlander or a sedan like the Ford Fusion, you're sure to find great deals on all makes and models by shopping locally.
Convenient location from work or home
Trained technicians who are experienced with various models
Flexible financing on pre-owned vehicles
Premier Autos of Dallas offers a wide range of models to fit your budget and must-have list. Give the dealership a call to set up a time to see your chosen model or to browse the latest inventory. We make it easy to purchase a quality pre-owned vehicle.
Used Models
Premier Autos of Dallas provides a large selection of pre-owned models to suit every kind of buyer. If you're looking to get into a luxury vehicle for a lower price, you've found the right place for your purchase. Just imagine driving away in an Audi, Genesis, GMC, or Buick vehicle. Get into your first BMW or Mercedes-Benz at a price you can afford.
Perhaps you're more of a Lamborghini kind of driver or a Land Rover may fit your adventurous spirit. Premier Autos of Dallas is proud to bring affordable luxury vehicles to Addison and surrounding communities. We'll help you get into your dream vehicle at an affordable price point.
Schedule a Test Drive at Premier Autos of Dallas
The best way to find if a vehicle fits your needs is with a test drive. Stop by Premier Autos of Dallas to check out an SUV, truck, or sedan and discover how it handles and rides. Get behind the wheel of the Ford Mustang or Jeep Wrangler for a fun ride.
Just imagine how good it will feel to drive a Lexus or even an Aston Martin. Experience the speed of a Ferrari or the smooth handling of a Mercedes-Benz sedan. Our sales team will show you the advanced technology and exciting features on your chosen model. A test drive will help you make the right decision about which model suits you best.
Finance a Premier Autos of Dallas Model
Premier Autos of Dallas makes it easy to find a vehicle that fits into your budget. Get approved in no time and choose a loan with terms that meet your needs.
Our finance department makes it easy to find a car loan that is right for you. We have access to numerous loan products, many of which you won't find anywhere else. Between special incentives and discounts and competitive rates, we can help you get into a luxury vehicle with monthly payments you can afford.
All you need to do is fill out an online application for pre-approval. Our finance department will review your information and let you know how much you qualify for. You can also use your current vehicle as a down payment. Drive it in and let the team at Premier Autos of Dallas provide an offer as a trade-in. You can even get started before you visit our dealership. Take a few minutes to complete the form from home or while on the go and submit it to our team.
Vehicle Service Team
Regular maintenance keeps your vehicle in prime running condition. The service team at Premier Autos of Dallas are experienced and knowledgeable on many makes and models. The technicians stay up to date on new technology and can quickly diagnose any issues you may be having. They also focus on preventative maintenance to keep your vehicle in great shape.
Oil and filter changes
Hose inspection and replacement
Brake inspection and replacement
Fluid flush
Battery testing
Tire rotation
And more
If you keep your vehicle long enough, you will have parts wear out from use. You can count on the team at Premier Autos of Dallas to keep your luxury vehicle in prime condition with fast and accurate repairs. We utilize the latest equipment to diagnose the issue and to make the repair.
Premier Parts Department
When you are looking for a part for your vehicle, you can count on the parts department to have what you need. We keep parts in stock for many makes and models to help you DIY your own repair fast and easy. If you want a special part, we'll order it and have it shipped ASAP.
You can also find a vast selection of tires for your car, truck, or SUV. We'll help you find a set that fits in your budget. We carry replacement batteries when yours reaches the end of its life.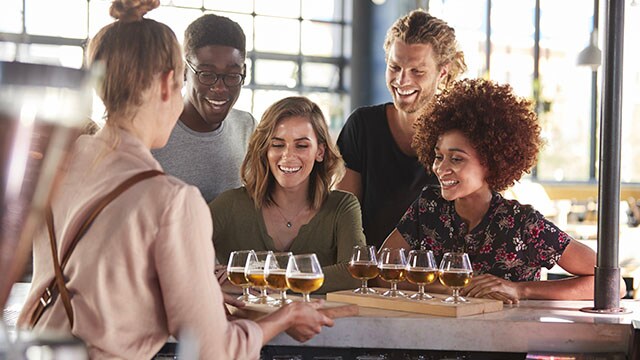 Top Sights in Addison, TX
Addison was first incorporated in 1953, but it had been established long before then with the first house built in 1846. The name was given to the town in 1902 with a cotton gin being the first industry in the city. Plan to spend the afternoon in Addison when you decide to go car shopping at Premier Autos of Dallas. With plenty of shopping and tourist attractions, you'll find something to fill every hour of your visit.
Beckert Park: in between all your other activities, you can take a break and relax on a park bench at Beckert Park. Beautiful landscaping and a lit walkway make this a quiet and serene place to relax.
Bitter Sisters Brewery: as a local brewery, you can visit and learn how the brews are made and taste the various options while learning the history of the place.
Mary Kay Museum: as one of the most successful women of her time, you can learn more about Mary Kay Ash and her organization and how it has impacted the lives of women.
PanIQ Room: enjoy a unique experience in the PanIQ Room with themed rooms that will put you in the middle of an adventure that lasts for an hour.
Visiting from Addison, TX
Located just five minutes from downtown Addison, Premier Autos of Dallas is conveniently located at 15100 Midway Road. You start out on Belt Line Road, heading east. Make a U-turn at Town Hall Drive and turn right onto Midway Road in about one mile. Right after the intersection at Centurion Way, you'll see Premier Autos of Dallas.